The choice of office carpet

Apr 15,2022


Diamond Carpet
Modern offices mainly choose carpet tile, also known as carpet square. As a pavement material for the floor, its specifications are metric and imperial. It has the advantages of wear resistance, anti-static, flame retardant, sound insulation, waterproof and anti-fouling, stable size, no deformation, extremely convenient for install. It has become the mainstream product to replace the full carpet.
It is easy to transport. The width of the carpet is about 4m and the length of 25m. It is difficult to enter the high-rise building through the elevator. The size of the square carpet is mainly 50cm*50cm or 25cmx100cm block, 16 or 20 pieces/box, and the size is small and easy to transport and store.
The installation is convenient and the waste can be reduced to a minimum, resulting in significant cost savings for users.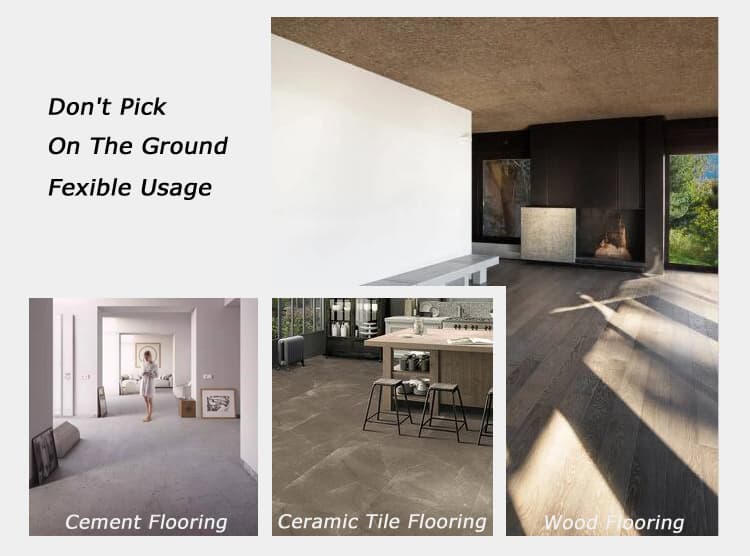 The pattern can be adjust as per different requirement.
Different color blocks can be used to divide functional areas in administrative and business offices; in family residences, different color blocks can be grouped into patterns to create an artistic atmosphere; by moving the color blocks, the functional areas can be adjusted or the ground pattern can be changed to create a new visual experience.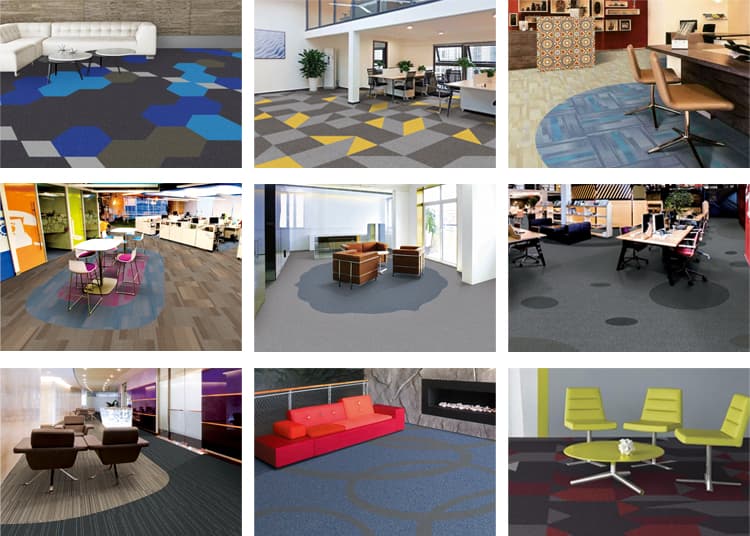 Prevent slips and falls
Slips are twice as likely on hard surfaces as on carpet; soft carpet and elastic backing prevent falls.
easy maintenance
For daily maintenance, use a vacuum cleaner to vacuum; for tea, milk and other stains, it can be removed one by one for cleaning; after damage, it can be replaced with a new tile.
Easy to disassemble and reuse
When the office and family are relocated, the square carpet can be easily removed and moved into the new house.
The world\'s first full-scale use of carpet tile paving was the Hancock Building in Boston, USA, designed by the world-renowned Chinese-American architect IM Pei in the 1970s. After that, carpet tile quickly occupied the commercial field and became the preferred floor material for banks, business offices, telecommunications, administrative agencies, etc. The vast majority of office spaces in the world\'s top 100 companies use tile carpets, and domestic 5A-level office buildings have been designated to be paved with tile carpets.
------------------------------------------------------------------------------------------------------------------------------------This article is written by Wuxi Diamond Carpet Manufacturing Co., Ltd. Copyright Reserved. It is not allowed to be copied without permission. For reprinting, please declare the oringinal link. http://www.diamondcarpet.cn/
Contact Us
Wuxi Diamond Carpet Manufacturing Co.,Ltd.
E-mail: wxdiamondcarpet@126.com
Tel : 0086-510-82890779
Add:Room 803, Jinxing Business Center, No.258 West Tiahu Avenue, Liangxi District, Wuxi, Jiangsu, China