How to choose high-quality commercial hotel carpet

Nov 17,2023


Diamond Carpet
Choosing a suitable high-quality hotel carpet requires many considerations. Wrong decisions made due to lack of understanding will affect the function and service life of the carpet. Meric Carpets, which has been in the industry for 30 years, will provide you with the following suggestions to help you choose the right hotel carpet.
Evaluate carpet wear resistance and service life
When choosing hotel carpets, your biggest concern should be the lifespan and durability of the carpet. Because carpets in commercial spaces are in constant contact with visitors, they can easily become stained and damaged. In order to reduce replacement costs, the durability of hotel carpets must be considered, and can be considered based on replacement rates every 3 years, 5 years, 8 years, or 10 years. So, our first suggestion is to learn more about the material, weight, wear and stain resistance, and ease of cleaning of the carpet before purchasing it. Carpets with high wear and stain resistance generally cost a little more, but the good news is that they will last for many years.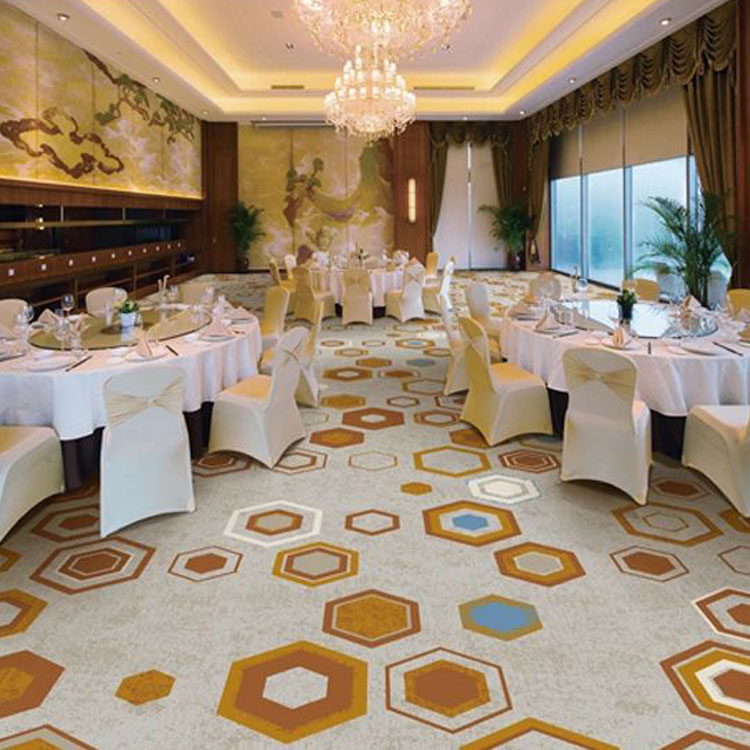 Choosing the Right Quality and Type of Commercial Hotel Carpet
Depending on the hotel environment, the quality and type of carpet will certainly vary. For example, hotel lobby carpets are designed to be attractive and emphasize beauty and luxury. Hotel room carpets should be warm, comfortable and soundproof. Carpets used in banquet halls and reception areas must be stain-resistant, easy to clean, and have beautiful patterns. Corridor carpets need to be quiet, wear-resistant and non-slip. Choose different types of carpets according to different functional areas of the hotel. The editor of Merico suggests that you can choose handmade carpets in the hotel lobby and reception area; you can choose printed carpets, Akmin, and Wilton carpets in the banquet hall; you can choose nylon printed carpets in corridors and guest rooms.
​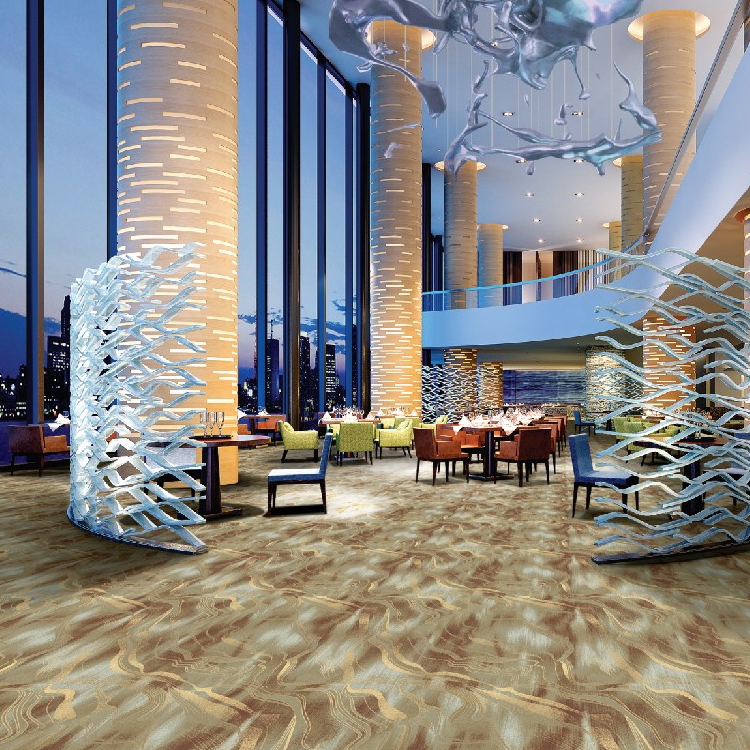 A clear hotel carpet budget
Like most commodities, the beauty, durability, and quality of a rug depend on its cost and budget. Therefore, you must know your budget range and develop a cost-effective carpet plan. Some unscrupulous merchants may lure you with low prices and buy low-quality carpets without you knowing the quality of the carpets. It is more reliable to choose a qualified carpet manufacturer to provide you with solutions.
Hotel carpet material
The quality of a rug depends on the type of yarn used to make it. Different yarn materials correspond to different carpet properties. For places with heavy traffic, such as reception areas, outdoor or restaurant areas, it is recommended to use carpets made of nylon and wool, because nylon and wool have good moisture absorption, wear resistance, antistatic, and flame retardant characteristics.