"The Belt and Road Initiatives"-Diamond Carpet Brought Premium Carpet Project to Ethiopia

Mar 03,2017


Diamond Carpet
On the"The Belt and Road Initiatives" development meeting, President Xi Jinping emphasized that a country can open herself to the outside world confidently with her prosperous, and opening makes a country more prosperous. Great achievements of China's reform and opening since the Third Plenary Session of the 11th Central Committee proves opening to the outside world is a significant driving force to our economic and social development.
Auditorium carpet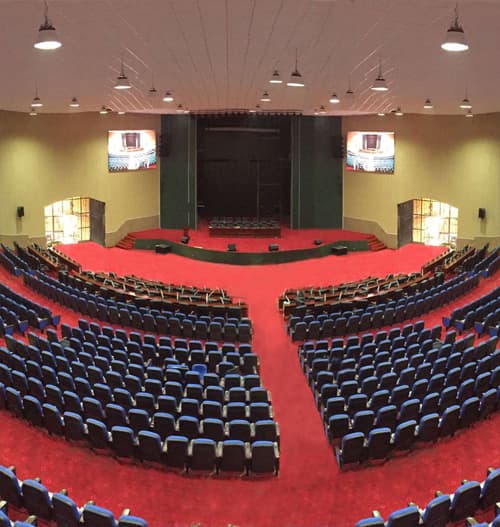 At present, there are more than one hundred countries and international organizations have participated in "The Belt and Road Initiatives" cooperation. We have signed "The Belt and Road Initiatives" cooperative agreements with more than 30 countries along the line, and cooperated with more than 20 countries on international industrial capacity cooperation. International organizations like the UN have shown their positive attitudes, financial organizations like Asian Infrastructure Investment Bank, The Silk Road Fund have cooperated continuously. A number of significant and symbolic projects have been finished. Development of "The Belt and Road Initiatives" grow out from nothing and gets more progress and achievements than expected.
Auditorium carpet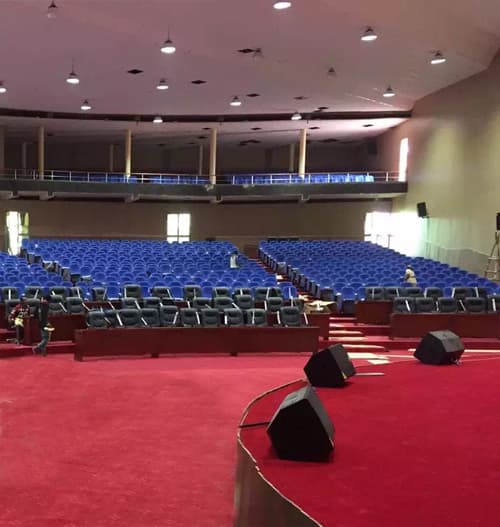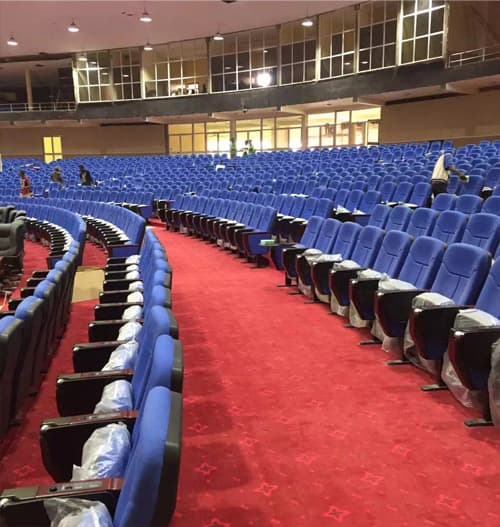 Africa is an important part of the present world's political and economic structure, it is also the key direction and foothold of our "The Belt and Road Initiatives" development. Wuxi Diamond carpet responded to call of China's "The Belt and Road Initiatives" , promoted overseas cooperation positively and took part in Ethiopian governmental projects, offered high quality carpets to Ethiopian government office buildings. Also we have brought technical supports to local society, trained a lot of carpet fitting workers.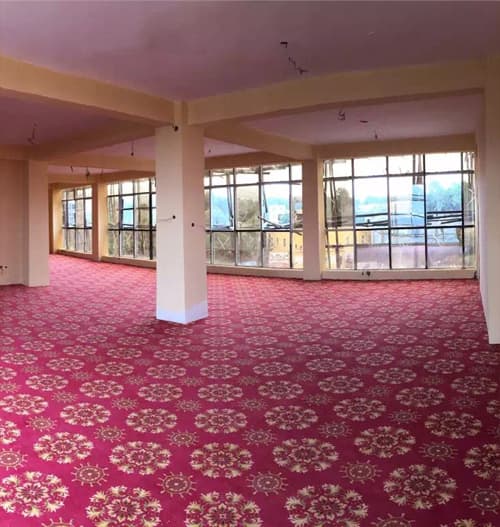 Auditorium Nylon Printed Carpets
After 42 days, engineers from Wuxi Diamond Carpet finished the carpet fitting works efficiently and high quality and overcame difficults of high temperature, lack of water, power off. Brought fresh situation to Ethiopian government office buildings, big hall for 2100 peoples was decorated with shinning nylon printed carpets, senator's and governor's offices were fitted by Axminster carpets. When the project was completed nicely, our engineers were received in audience by local governors, they have shown their thanks to Diamond Carpet for increasing friendship between Chinese people and African people.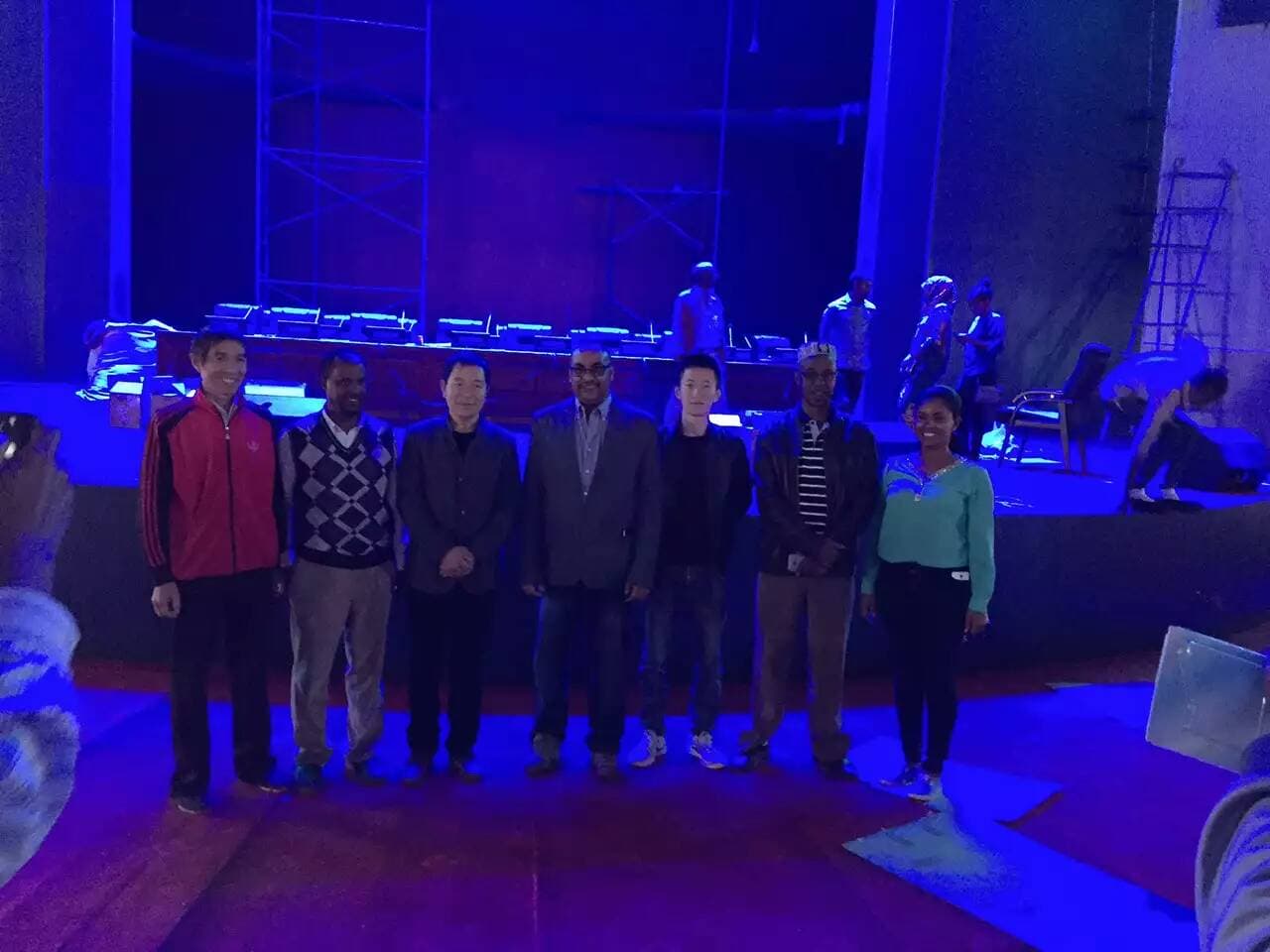 --------------------------------------------------------------------------------------------------------------------------------------------
This article is written by Wuxi Diamond Carpet Manufacturing Co., Ltd. Copyright Reserved. It is not allowed to be copied without permission. For reprinting, please declare the oringinal link. Http://www.diamondcarpet.cn
Contact Us
Wuxi Diamond Carpet Manufacturing Co.,Ltd.
Tel : 0086-510-83631907
E-mail: wxdiamondcarpet@126.com
Add: 28 Nongshi Road, Nongba Industrial Park, Dongbei Town,Wuxi ,China 214191.