Sophia Yang——A client from the trading company in guangzhou

Oct 22,2018


Diamond Carpet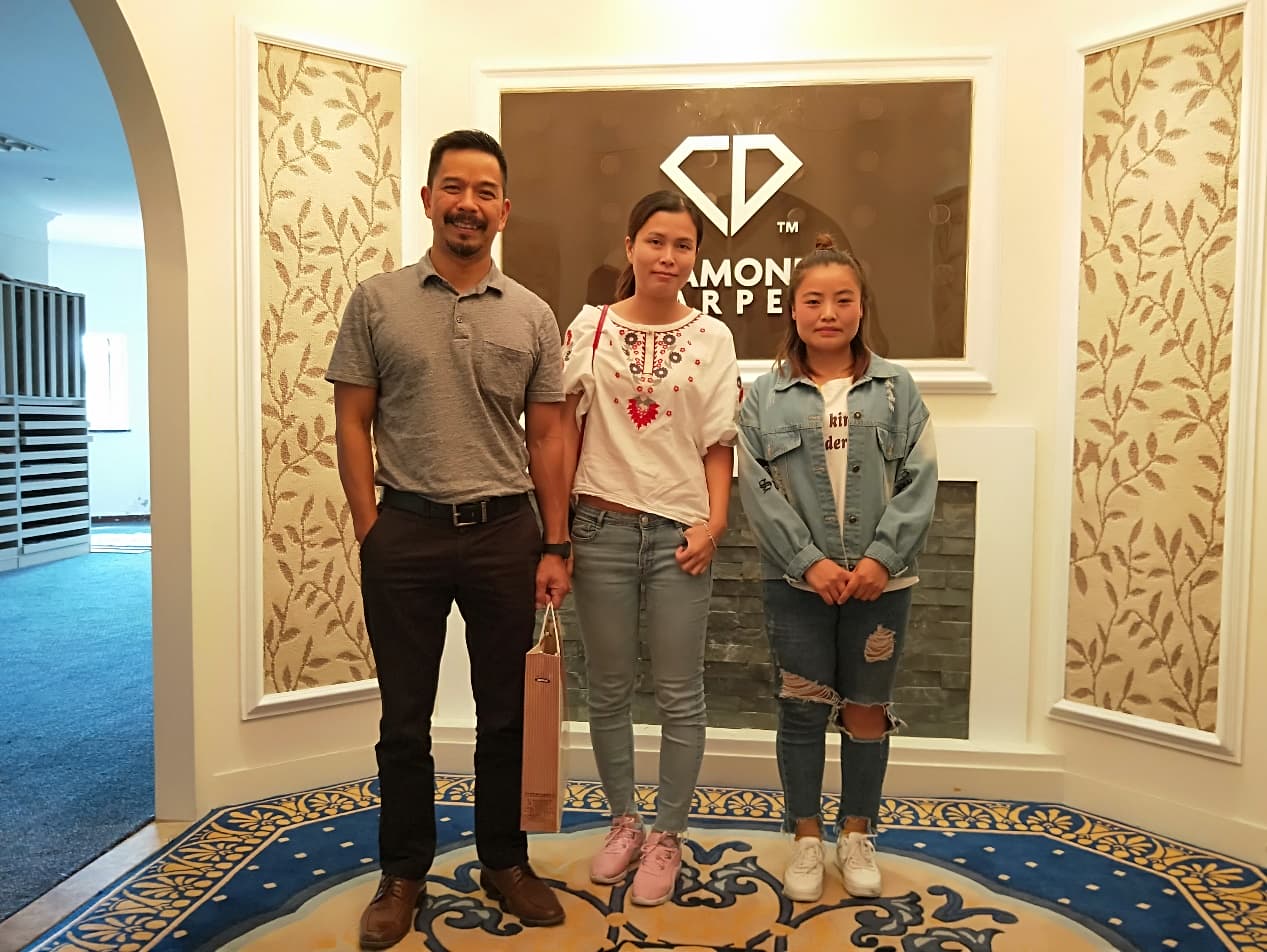 On October 13, 2018, Sophia Yang and her Canada client Gerry came to our factory look for our carpet products.
We learned from Sophia that Gerry is a project developer in Canada.
The purpose of his trip was to select carpets for his Novotel hotel in Canada. We mainly recommend our Axminster carpet and Nylon printed carpet to him according to their requirements. But our customer seem to be interested in the carpet tiles. a kind of the most widely using carpet in the market currently.
Among our carpet tiles, we introduced three different kinds of backing carpet. Bitumen, PVC and EQ backing. For the three backing , they all have their own advantage:
1.Bitumen backing: it`s an economic and environmental-friendly backing, Bitumen backing

carpet tiles

is very popular in our southeast Asian markets due to their competitive price.
2.PVC Backing: For this kind of backing, it`s soft, elastic and very comfortable. The key is that there is no specific requirement for the temperature of the environment, either in hot or cold areas. This making it the major factor for our customers to choose.
3.EQ Backing: it`s sorts like the non-woven backing, best materials environmental. Very soft and can give you a good feet feeling. Very good sound insulation and suitable for the hotel use.
In the follow-up communication, the customer was satisfied with the designs and quality of our products, and further discussed cooperation matters.
------------------------------------------------------------------------------------------------------------------------------------This article is written by Wuxi Diamond Carpet Manufacturing Co., Ltd. Copyright Reserved. It is not allowed to be copied without permission. For reprinting, please declare the oringinal link. http://www.diamondcarpet.cn/
Contact Us
Wuxi Diamond Carpet Manufacturing Co.,Ltd.
Tel : 0086-510-83631907
E-mail: wxdiamondcarpet@126.com
Add: 28 Nongshi Road, Nongba Industrial Park, Dongbei Town,Wuxi ,China 214191.